Flex4U
Our dedication to a more flexible and beneficial workspace in the wake of the pandemic.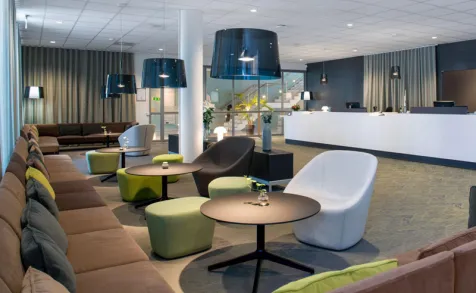 Keeping people connected
We realize there hasn't been as much freedom as we all would have liked due to COVID-19 restrictions in most countries, but we remain positive that as we come out of this, we can all benefit from our Flex4U program offering more choice, and a new more flexible approach to work.
Flex4U will bring new workspaces in our 5 regions: North America, Nordics, UK & Ireland, Central Europe and Asia Pacific. With more collaboration areas, better meeting and event environments, we will for the first time include dedicated customer meeting areas where we can showcase our product and provide a world class experience to rival our competitors.
All of this change is driving our workspace of the future – one that provides flexibility and state of the art facilities.
James O'Neill
Global head of Workspace Experience